Effective July 12, 2023, earn 5.00% APY with our conventional CD: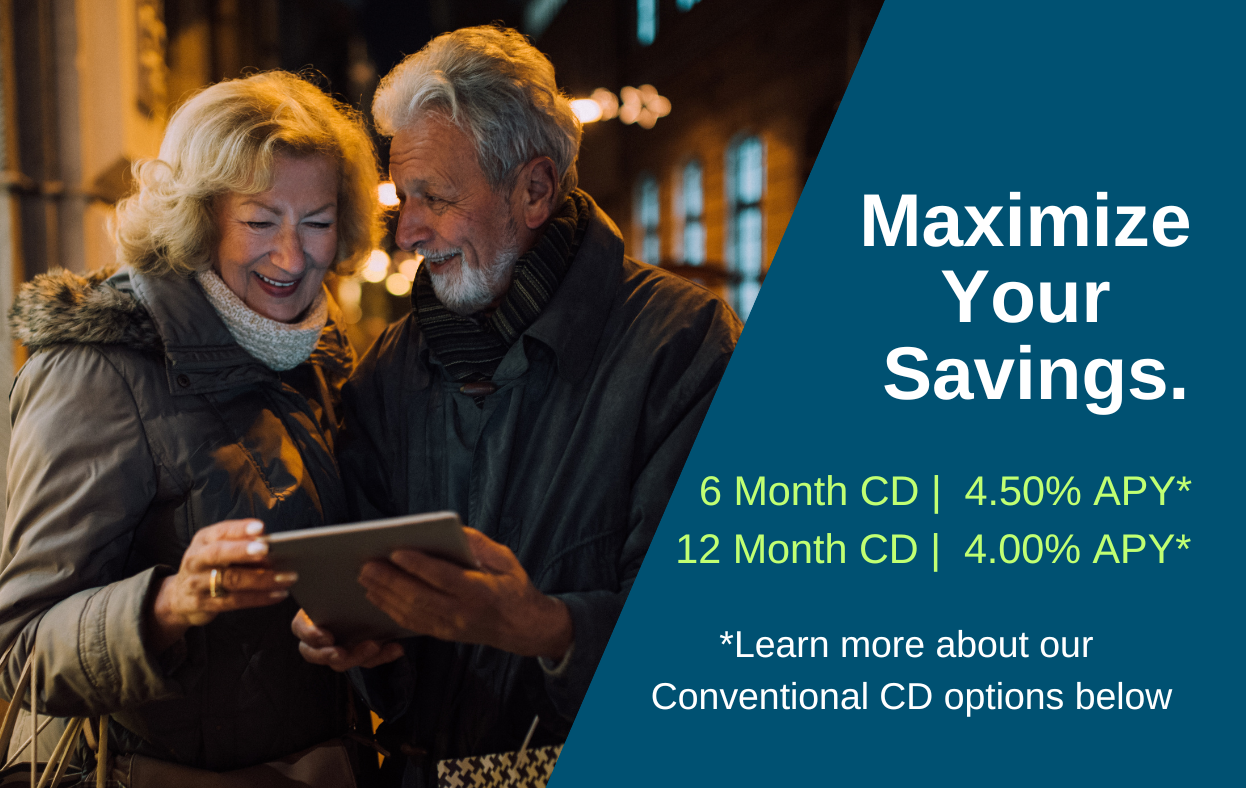 Fixed rates, higher than regular savings

Provides more guarantee than other risky investments

Set aside for future savings goals

No setup or maintenance fees

Interest earned can be mailed by check or automatically deposited to your checking or savings

Early withdrawals subject to penalty

$500 minimum deposit to open
*APY= Annual Percentage Yield. CD offer is effective as of July 12, 2023 and is subject to change without notice. Minimum opening deposit/balance required to earn the APY. Penalty for early withdrawal. Fees could reduce earnings. Contact us to learn more! 907-456-1400 or visit any of our local branches.