Limited-Time Only Construction Fixed Loan Rate!
FIXED 9% APR*
Take advantage of this fixed rate while it's available. We'll help you start today with building the home of your dreams!
Application must be recieved no later than April 15th.
Available for primary residence, second home construction or 1-4 family investment properties.
Construction draws applied in stages based on work completed.
Local lenders with construction knowledge for our arctic climates.
Alaska's building season is a relatively short window starting in the Spring. It is strongly recommend beginning a construction loan application early in the year to provide enough time to take full advantage of the building season.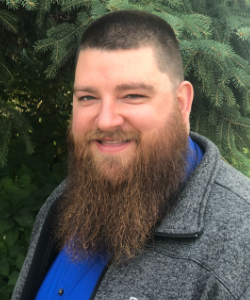 James Ames
VP | Construction & Consumer Loan Manager
NMLS# 1377182
Email: [email protected]
CALL ME! 907-458-4216
*APR= Annual Percentage Rate. The bank will examine all applications thoroughly and weigh the merits of each application in accordance with our lending policies.